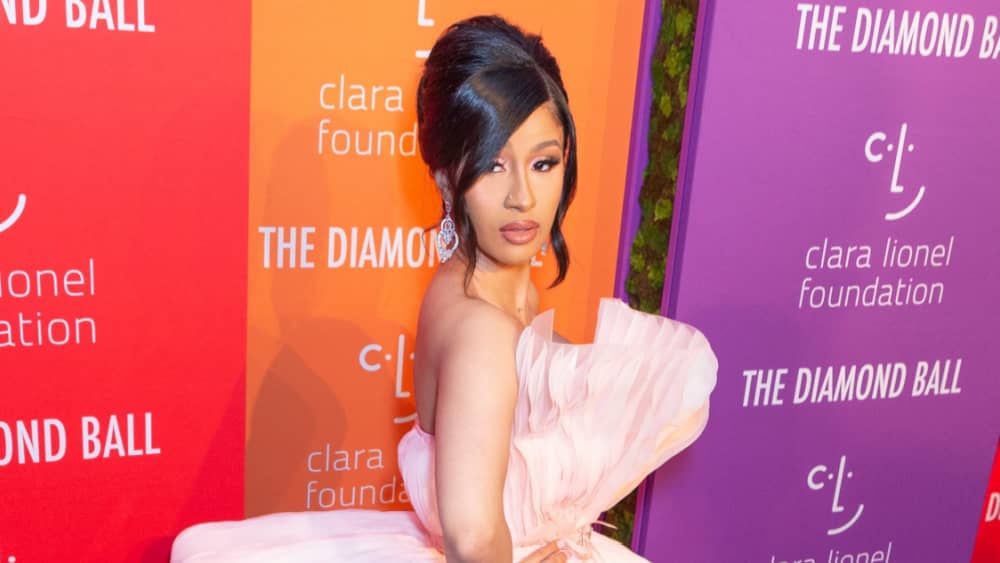 Cardi B pleaded guilty in a New York City court on Thursday to two misdemeanor assault charges, for her role in a 2018 bottle-throwing incident at a Queens strip club. As part of her plea deal, Cardi will avoid jail, and will receive a conditional discharge after 15 days of community service. The rapper appeared in court with two co-defendants, who also pleaded guilty to their roles.
Cardi was one of 10 people accused of throwing bottles and chairs during an Aug. 29, 2018, incident at a strip club in Flushing, Queens. She was charged with one count of misdemeanor assault for striking a bartender, causing a laceration to that person's foot and bruising the individual's legs. She was also charged with two counts of misdemeanor reckless endangerment for throwing items at the bartenders.
Cardi – real name Belcalis Almánzar — pleaded guilty to misdemeanor counts of assault and reckless endangerment. If she fails to complete the community service, she will have to serve 15 days in jail. Cardi B said in a statement: "Part of growing up and maturing is being accountable for your actions. As a mother, it's a practice that I am trying to instill in my children, but the example starts with me. I've made some bad decisions in my past that I am not afraid to face and own up to. These moments don't define me and they are not reflective of who I am now. I'm looking forward to moving past this situation with my family and friends and getting back to the things I love the most — the music and my fans."  The 29-year-old Cardi shares two children with Offset, whom she married in 2017 — Kulture, 4, and Wave, 1.
Editorial credit: lev radin / Shutterstock.com