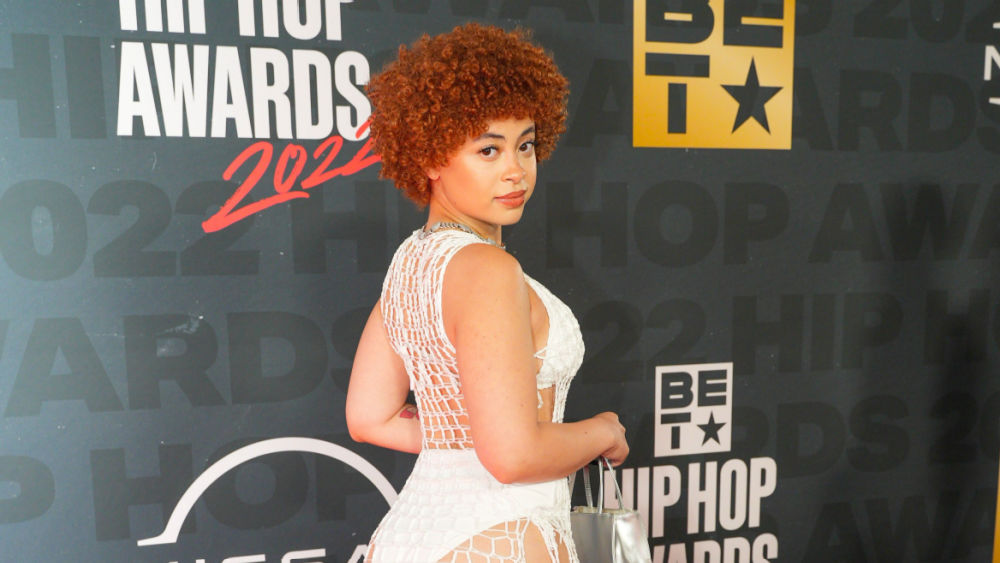 Ice Spice is sharing the music video for her tiktok viral hit "In Ha Mood". The visual, directed by Oliver Cannon & Chris Villa, appears on her new EP "Like..?".
The video features the up-and-coming Bronx rapper cruising around New York in a Jeep with her companions, as she raps about embracing her individuality and achieving success.
Ice Spice also recently shared in an interview that her first full-length album will drop "[m]ost likely this year … Since I'm going to have 10 songs, something like that or whatever, definitely going to be different vibes in there, for sure. I don't want to talk too much on it because, you feel me? But got to keep the secret sauce a secret."
Watch the video for "In Ha Mood" – here.
Editorial credit: Franklin Sheard Jr / Shutterstock.com