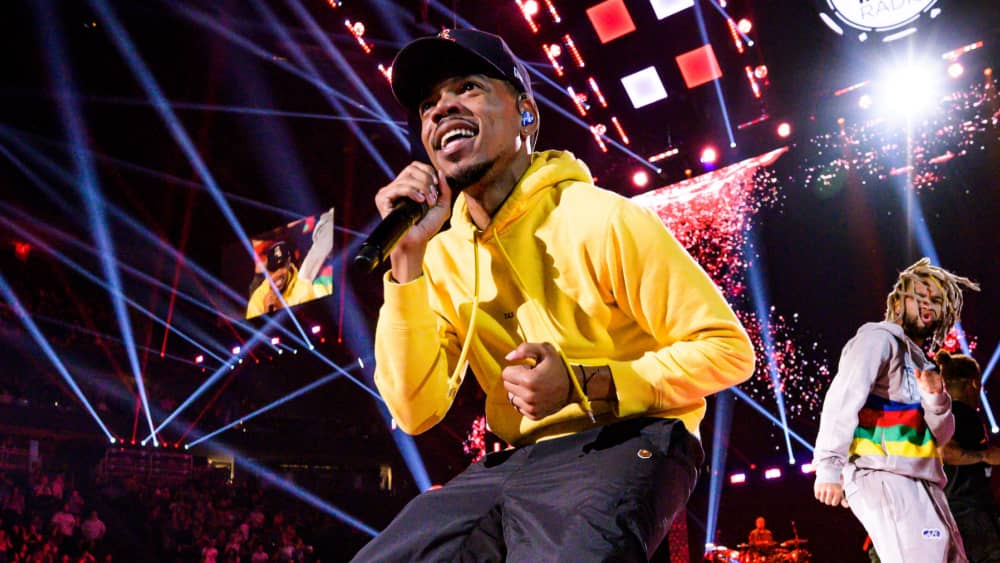 Chance The Rapper and Megan Thee Stallion are among the confirmed panelist for this year's Tribeca Festival, taking place in New York City. The 2023 Tribeca Festival Will Present Various Talks, Reunions, and Master Classes. The 'Storytellers Series' will feature Chance The Rapper at The Indeed Theater at Spring Studios on June 14; the next day Megan Thee Stallion will participate in a live Tribeca Festival conversation at NYC's Beacon Theatre.
Cara Cusuamno, Tribeca Festival Director and VP of Programming, said: "Music is an instrumental form of storytelling, and the Tribeca Festival is thrilled to weave dynamic performances into our Gala events. Our lineup features the best of Soul, Rock & Roll, Pop, and Hip Hop. We hope our audiences are inspired by activism in art and riled up by the electrifying acts paired with the screenings."
'The Storytellers Series' will also feature discussions with Paul McCartney, Conan O'Brien, John Mellencamp, David Letterman, Lin-Manuel Miranda, Billy Porter, Hailee Steinfeld, and Diplo. The Directors Series will include public dialogues with David Fincher, Steven Soderberg, Patty Jenkins, and Katie Holmes.
Editorial credit: Brian Friedman / Shutterstock.com